Today's blog is all about how to improve your travel photography with these simple but very effective photography hacks! They come from Lisa, a professional photographer who shares her travel photography tips over on The Wandering Lens. Her photography is absolutely stunning so check out her Instagram feed too!
Lisa has also contributed to my blogging e-course, The Blogger Course, and shares her advanced photography techniques in week 11.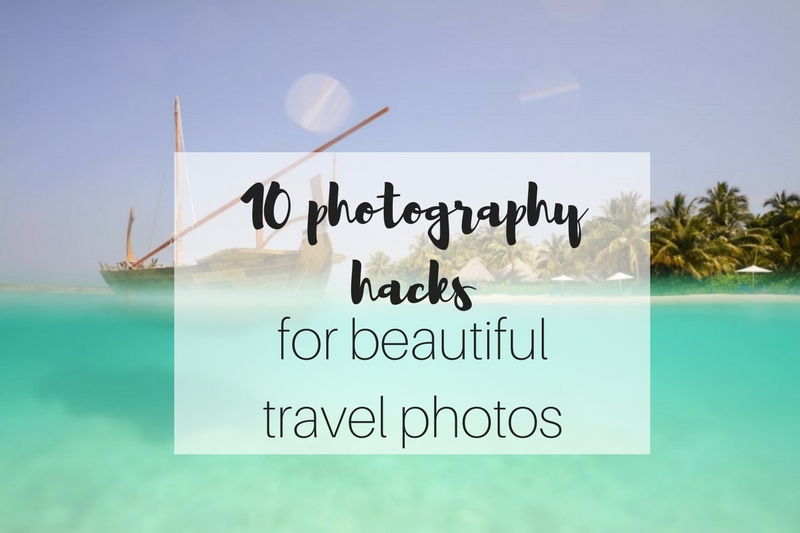 Travelling creates so many opportunities to capture beautiful photographs of cultures, landscapes and great cities.
From the warm sunsets of Tuscany to the clear waters of the Caribbean, having a camera with you is becoming more and more part of the experience, ensuring you snap something to share with everyone back home.
Sure you can snap a quick shot and get on with your trip but if you're like me and want to really capture the beauty of a destination, I've put together some photography hacks to help you out.
Despite being a professional photographer, I don't always think taking great photos is all about having a big fancy camera. More often than not, what's more important than gear is how you see the world and knowing how to add your own unique style to photos.
So here we go, from settings to packing tips, here are my favourite photography hacks for creating beautiful photos…
1. Adjust your White Balance
Adjusting your camera's white balance allows you to control the tones of your image. Usually it will be set in automatic however if you switch it up you can make a sunset warmer or a snowy scene cooler. To do this, go into your menu or if your camera has a white balance button simply click it then scroll using the dial to select your desired white balance. Personally I love using the 'Cloudy' white balance for sunrises/sunsets, sunny days and just to give a general warmth to my photos.